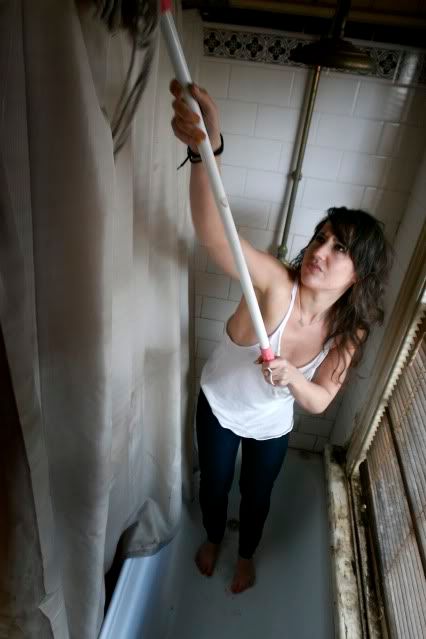 Me cleaning the bathroom. haha Yeah Right...trying too!
I've been feeling a lil scared about putting myself up here, so I thought I'd start with a real simple outfit & just show off my friend Elisha's hot shit photography.
My camera has busted so at the moment it's difficult for me to do my own outfit images but that will most definitely change. Elisha and I have fun doing photo shoots together and so that will continue (ay Elisha!).
A quick word on my threads; my jeans are from Melbourne based label
Nobody
. Check these guys out coz they are real comfortable and they actually fit my bootay, that's a miracle! My top, well that's a quickie I made a long time ago one hot summers afternoon.
Stylistic Details: Top - WildFlower by Kate Alice, Jeans - Nobody