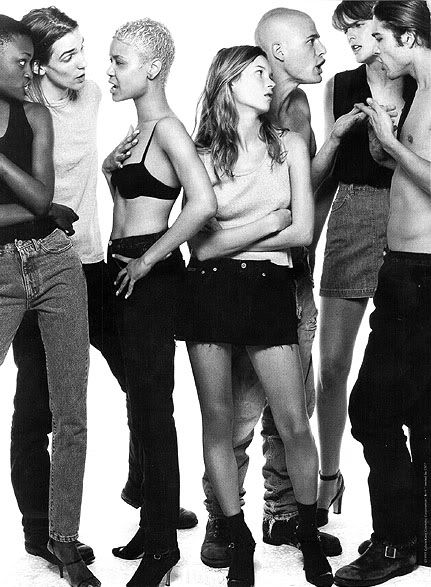 I remember Jenny Shimizu from the CK ads and thinking she looked pretty damn cool.
She doesn't actually feature in that last image but its one of the classics so I had to include it.
I'm still goin hard making these dresses and hope to have the first one posted by next week!
google images