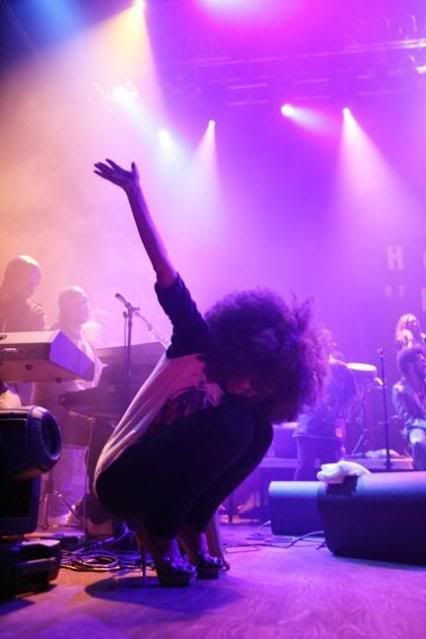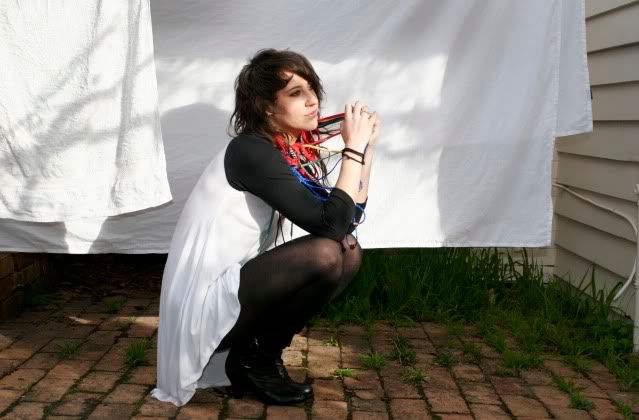 The amazing Erykah Badu!!!!!!!
I love this women, she's a queen & I can't think of a better person to be inspired by. I love being inspired by musicians. I love love love her latest album. Now, that theres alot of love!
My crouch position in the raglan sleeve ain't as cool as hers, but hey I try! This t-shirt dress was made for my fashion show at the end of last year. The pic is taken by the very talented Miss Elisha.