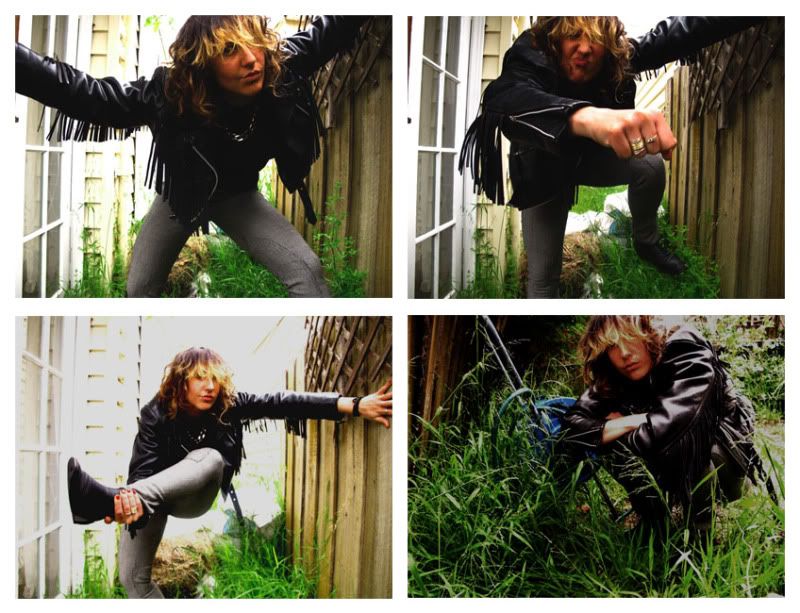 New logo ay! How about it.
I am back in action. Been away for a month. Had an amazing time in the USA.
I bought this jacket & jodhpurs at Hootie Couture in Brooklyn for an exceptional bargain.
I was trying to be serious and take photos but who am I kidding, I'm not a beanpole model chick, I'm me! So much easier to just take the blimmin picture looking like an orangutan rather than model pose & prune pout.
By the way my hair is not 'ombre' or whatever the hell you call it....its Juliette Lewis.