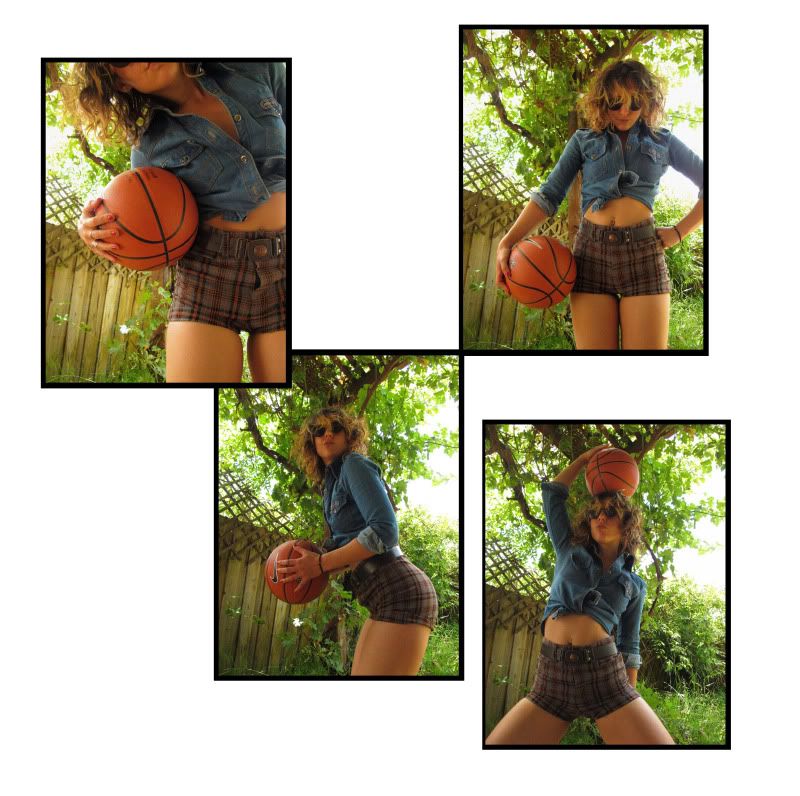 Two main goals for the next couple of weeks:
1. Polish up on my B-Ball skills
2. Do the Garden
I'm having a Christmas lunch at my house this year which will hopefully involve playing some Ball at the half court down the road & sitting in the garden with a beer!
That grapevine has gone nuts with all the rain in Melbourne at the moment!
Oh yeh outfit... Shades from Screaming MiMi's in NYC, Mr. Barry vintage denim shirt from Subterranean, shorts - adjusted old man pants that got the chop, Girl Guide Belt (that reads 'Be Prepared'), B-Ball from Rebel Sport.