Last Friday night I checked out the
DI$COUNT
exhibition at Blackwoods gallery here in Melbourne.
In awe of their frikkin unbelievable work!!!!.....
The idea was that a group of artists in Japan, London and Melbourne (DI$COUNT girls) sent a bunch of

stuff

to each other and each group had to create

something

out of the parcel of
stuff

. (

boy

o

boy

that was a fabulous sentence.)
Then the works have all been exhibited in each of the 3 countries. (I know they had the exhib in Japan, not sure if London has had theirs yet?)


You can see by the pictures on the wall next to each outfit what the original materials were.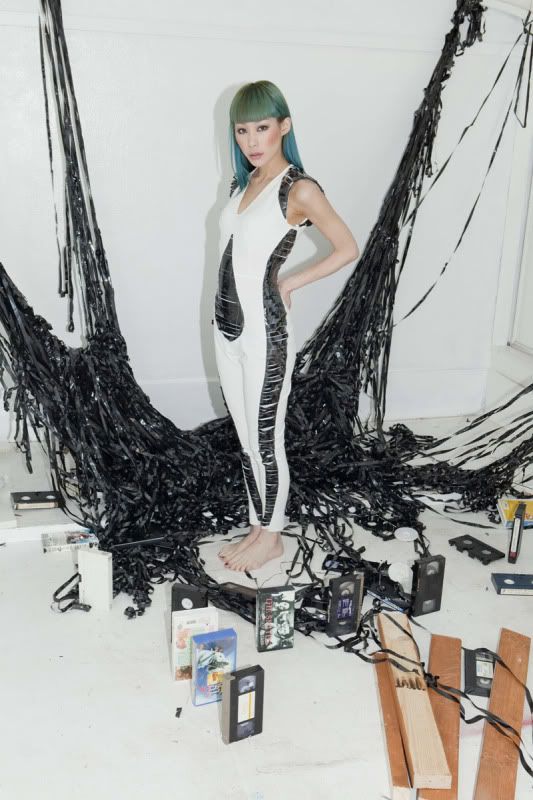 Gonna go pick up a DI$COUNT t-shirt very soon! Can't wait to cover myself in the stuff.