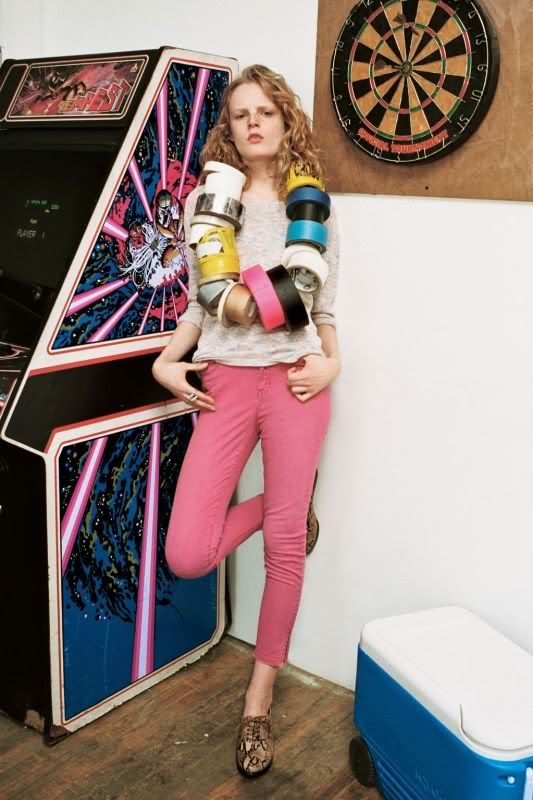 I like everything about this image, the ease of the outfit and colours, the mad styling, dartboard, video game, model.....
Have been sewing since the break of dawn! After sewing til the break of dawn. I have 6 whole outfits I have been working on, can't wait to show you!
Gotta fly......
Sorry will have to get back to you with the credit for this photo...can't remember where its from
?