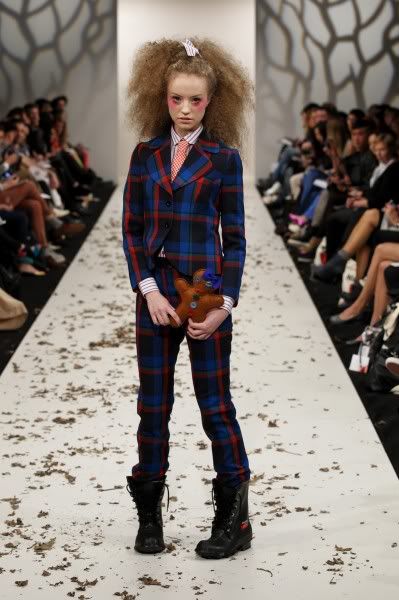 One of my favourite looks from
MisteR.
Summer 11/12 'Not so Grimm'
The suit is mean as.... and her hair..and her makeup.
Their NZ Fashion Week show was a total hit!
I studied with these guys at CPIT fashion school in Christchurch NZ; it's so cool to see them doing so incredibly well. I would love to be wearing this MisteR suit right now!