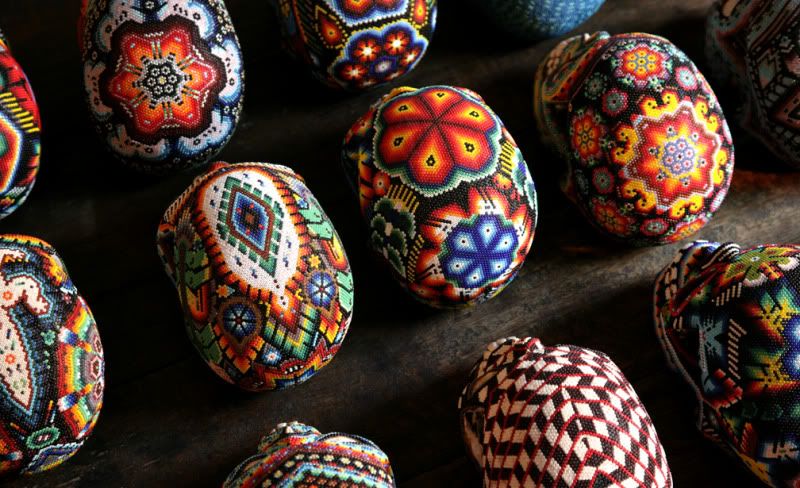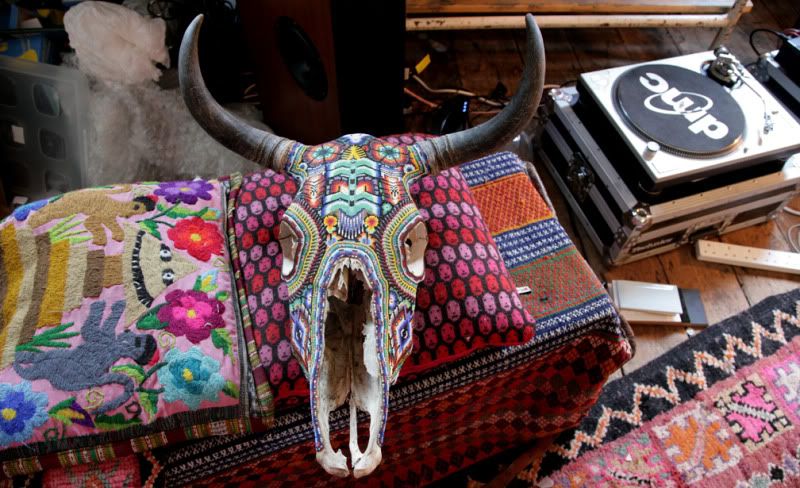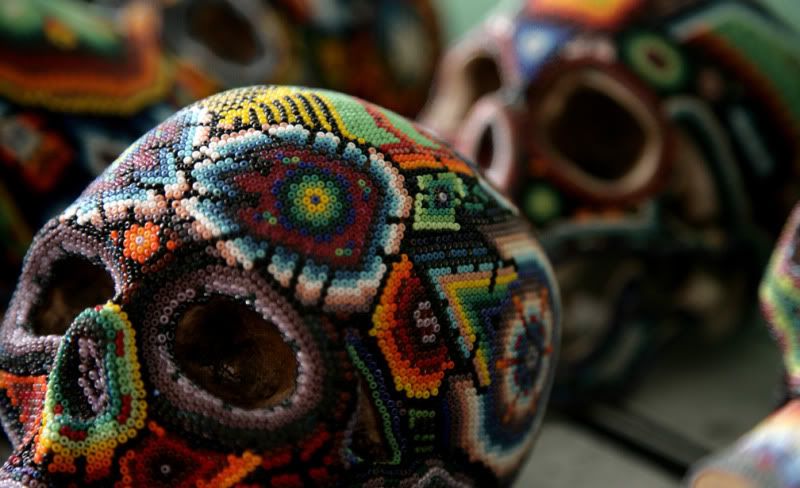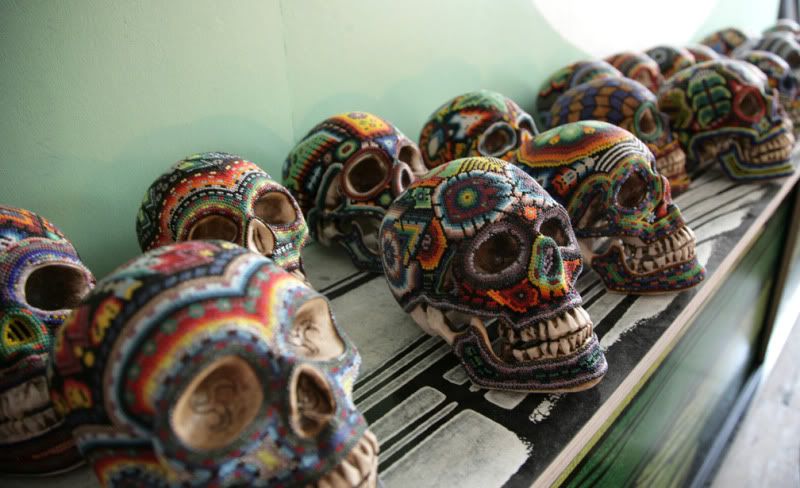 These incredibly beautiful skulls are from artist Catherine Martin founder of
Our Exquisite Corpse
.
They are made from resin and hand beaded by using a needle to press the beads in one by one.
The art of beading skulls comes from the West Mexican tribe Huichol who Catherine discovered on a trip to Mexico. She designs the intricate patterns that are then brought to life by the best of the Huichol beaders.
"The name of her company Our Exquisite Corpse comes from the Dadaists and describes a game they used to play where somebody draws a picture on the top of a piece of paper and then they fold it and pass it over to the next person and they draw the body and they pass it over to the next person and they draw the legs – the idea is to collaborate with artists, chop things up and change them." *
.............................
This is starting to become a Mexican summer!
Halloween was spent in true Day of the Dead style and I have been eating Mexican food like crazy the last couple of weeks. It started with a feed at Mexicali Rose before the amazing Fly My Pretties gig the other weekend, then the ladies came home the other week and cooked a great feast that we ate in the last of the Sunday sun in our back yard....then we followed the Taco Truck to the park for a Friday dinner and next I discovered Gringo Vibes down the road from my house...and they played my favourite Sizzla record on request!
Our lemon tree in the back yard is cranking and calls for a Tequila night....Roll on the Mexican summer!
*Source:
LN-CC