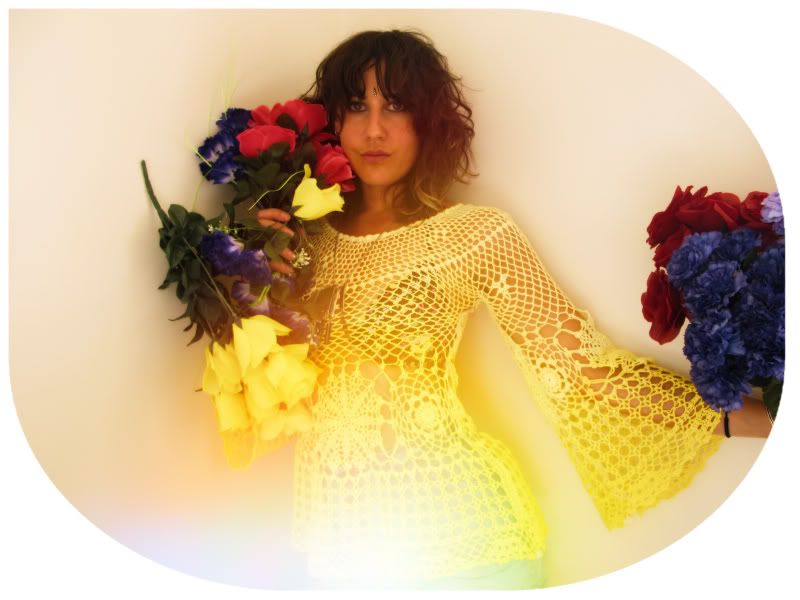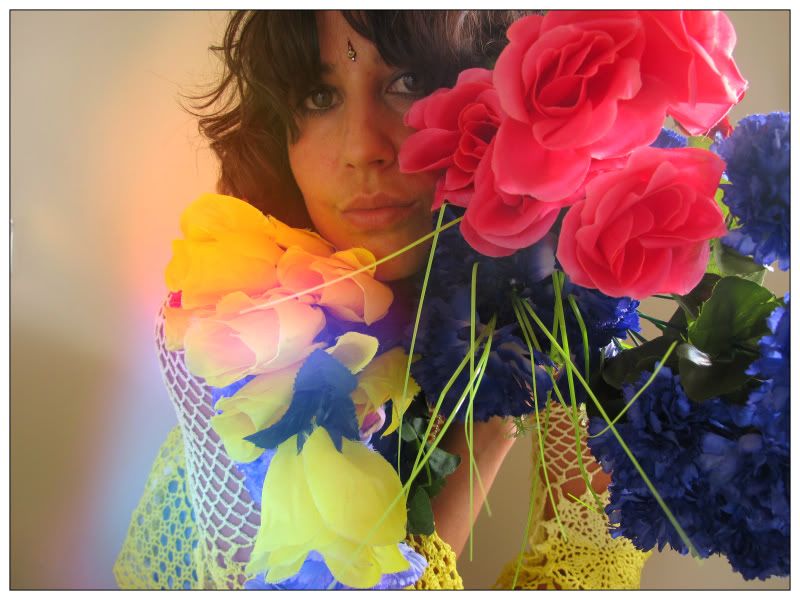 I'm gonna spend the weekend covering my massive pin boards with the ideas brewing in my head.
If I don't get it all out then I will KA-BLAAM!

This is a yellow crochet top I found in a vintage store here on Gertrude St, the lady has dipped dyed it and I love the colour. Underneath is a black bikini top with a bright floral print I scored off my girl Haylee, and Denim shorts I bought in Austin Texas. I've got my Super Market body chain on and my bindi I bought at Rainbow Serpent Festival.