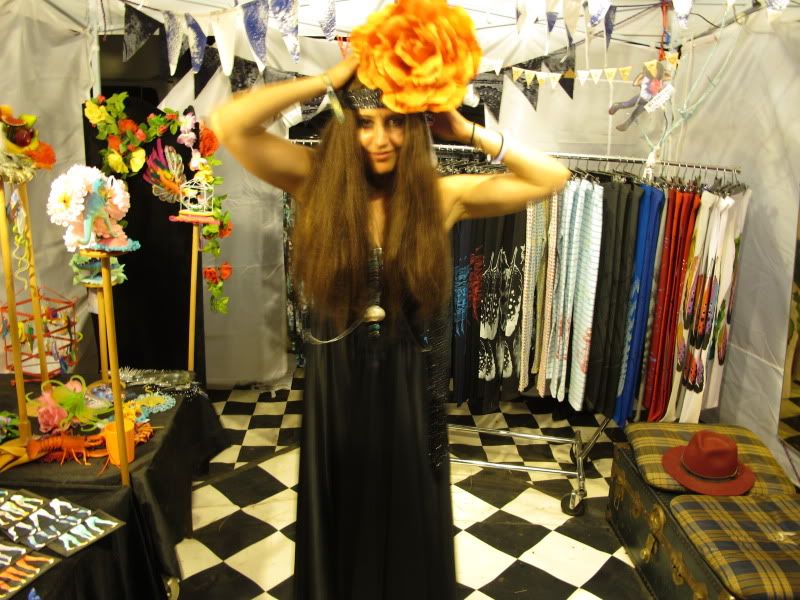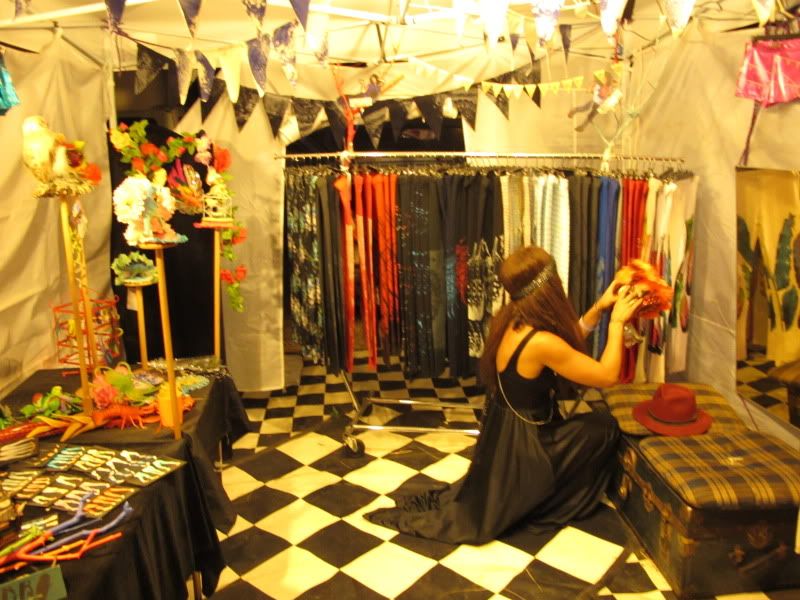 I just got back from Rainbow Serpent festival doing a market stall there.
I had a great time! It was my first time going and the festival is pretty incredible, the market is out of this world!
These photos are taken in our next door neighbour's market tent, she sold awesome printed tights and amazing headpieces. Here I am trying on a big flower head piece that had a full on amazing skull in the back and then the second I'm trying on a lobster! Loved them a lot!
Check them out here:
Fizzy Fingers Fantascinators.
More Rainbow Serpent photos to come.....
Wearing vintage 70's negligee dress I bought in New Orleans, Super Market Mexican skull necklace and Super Market body chain.