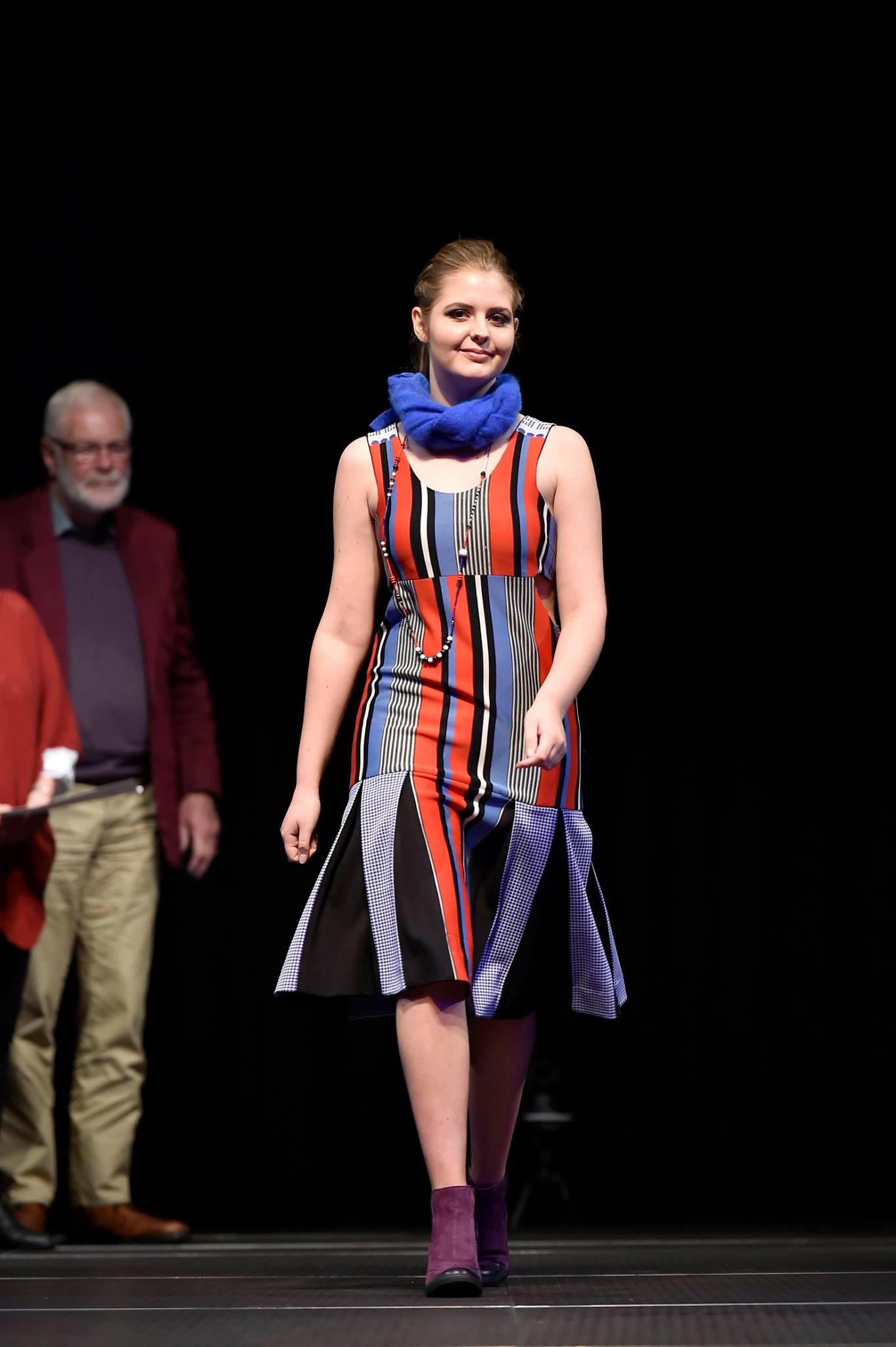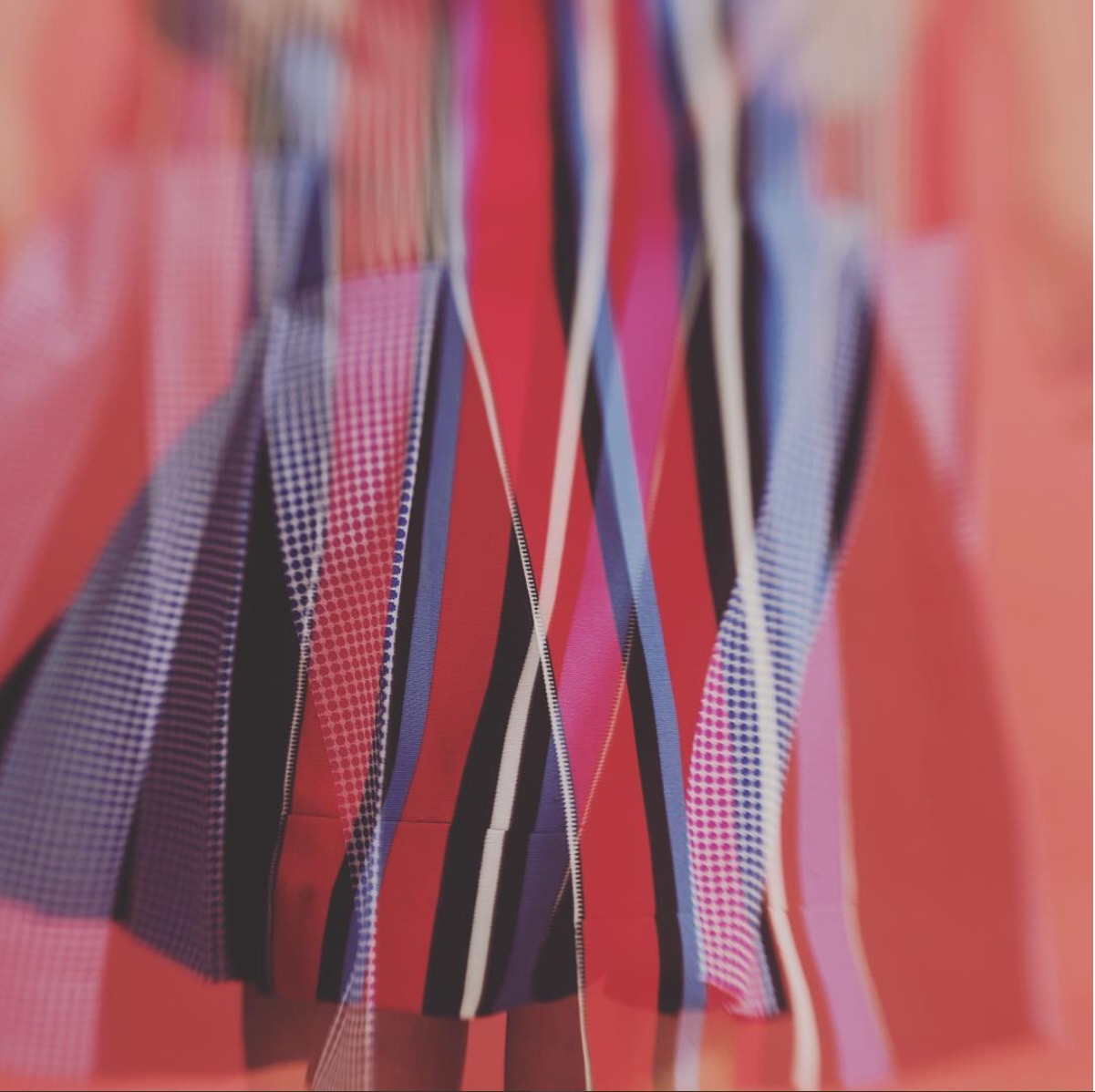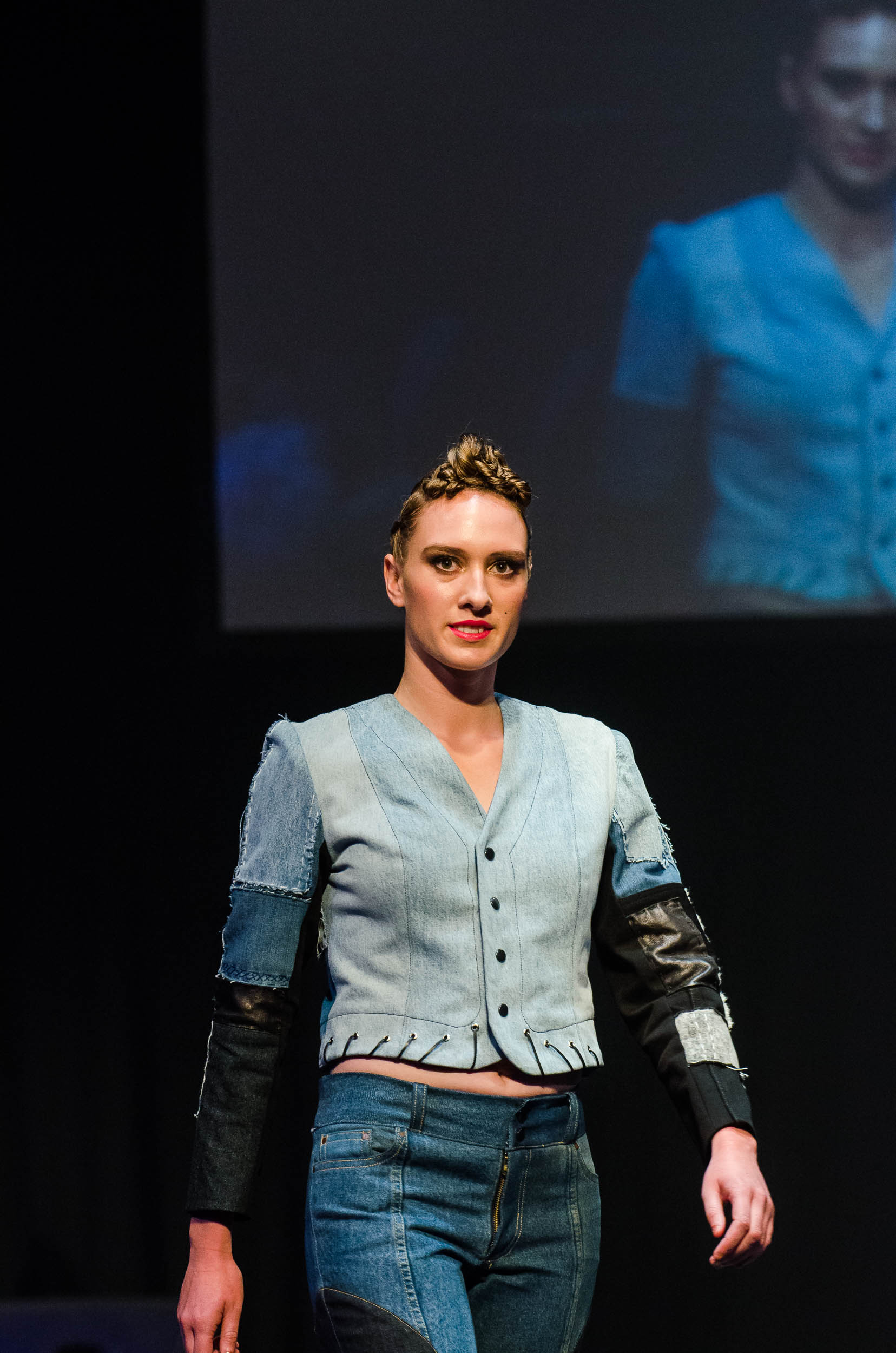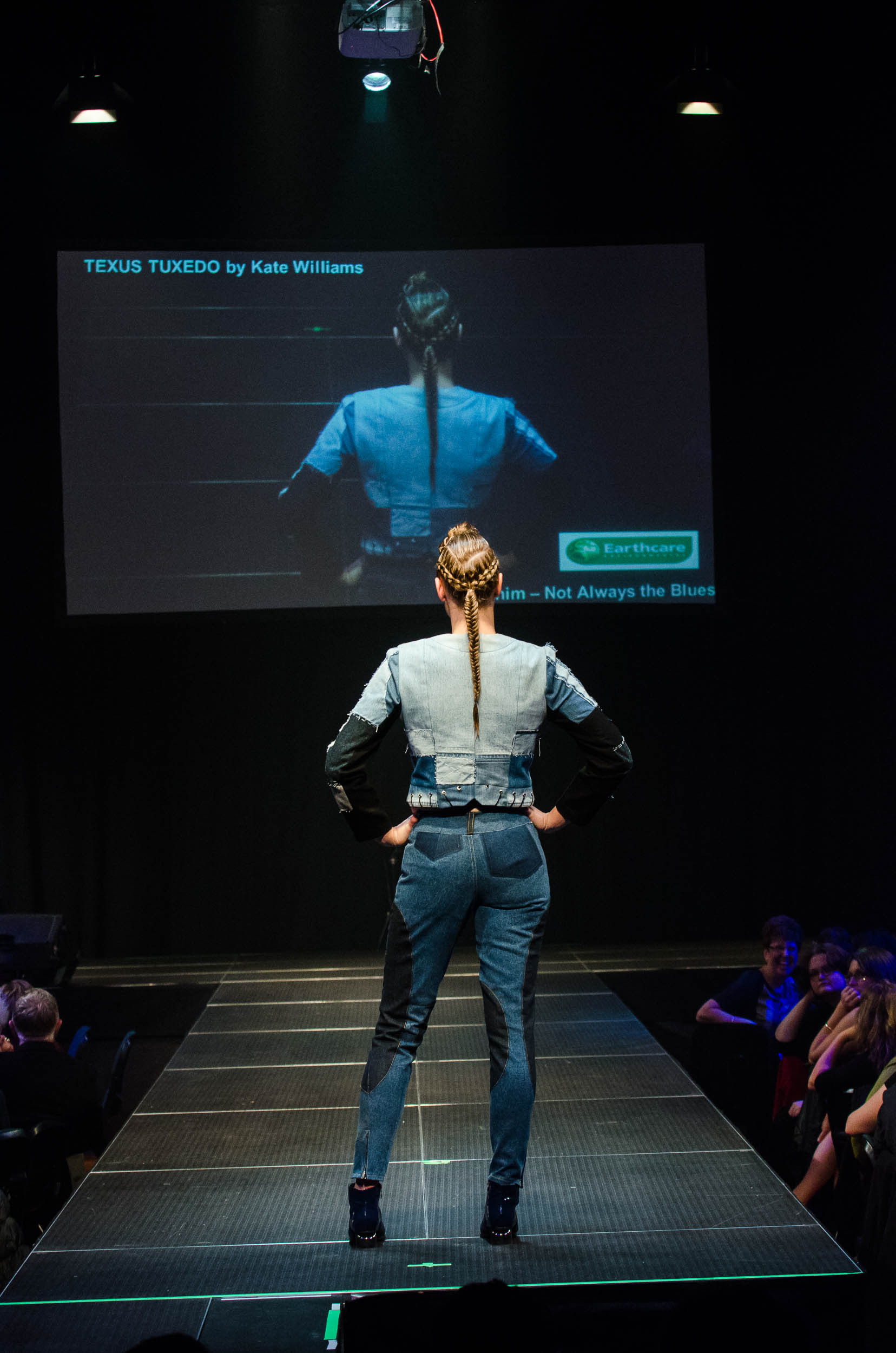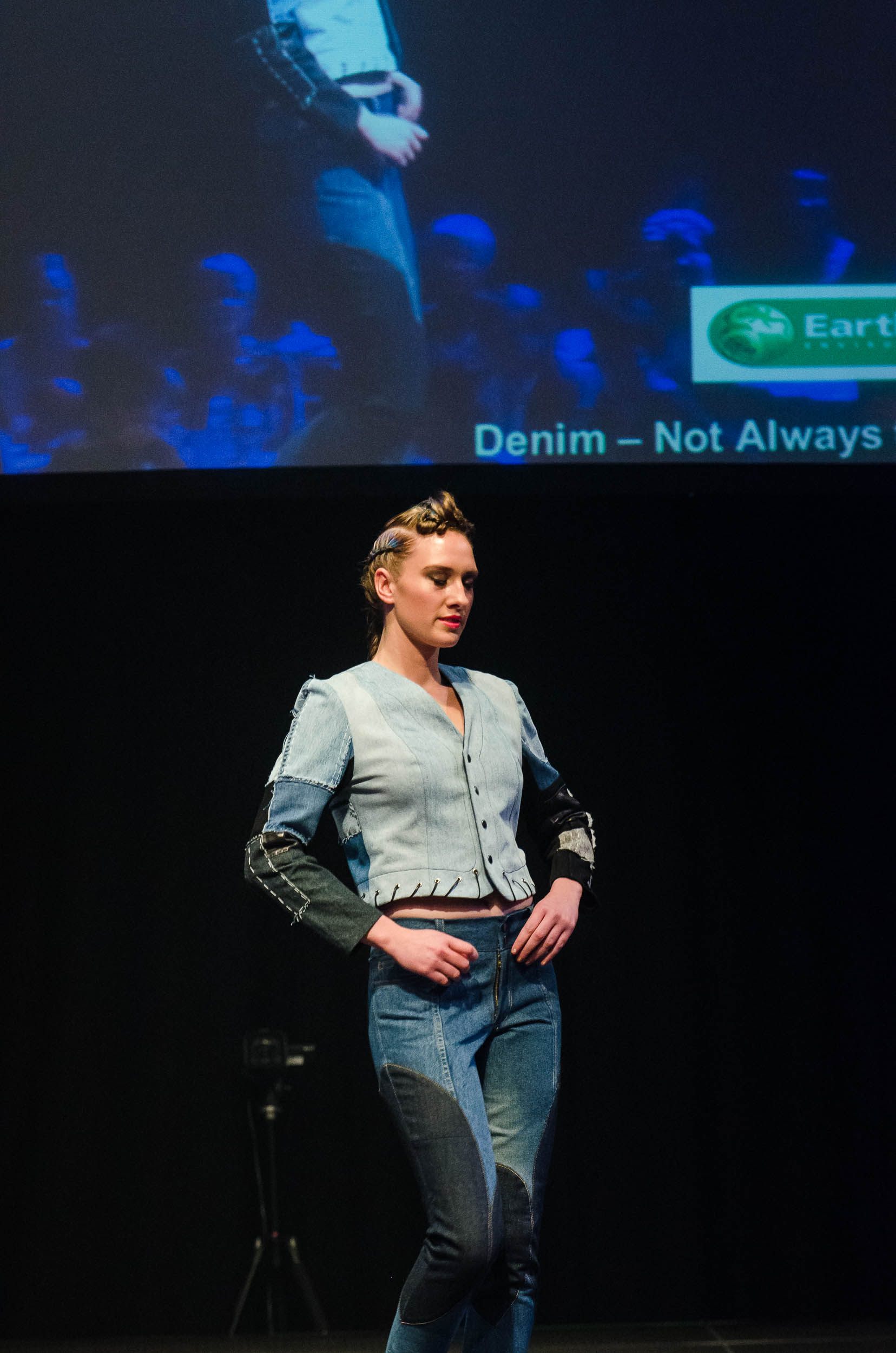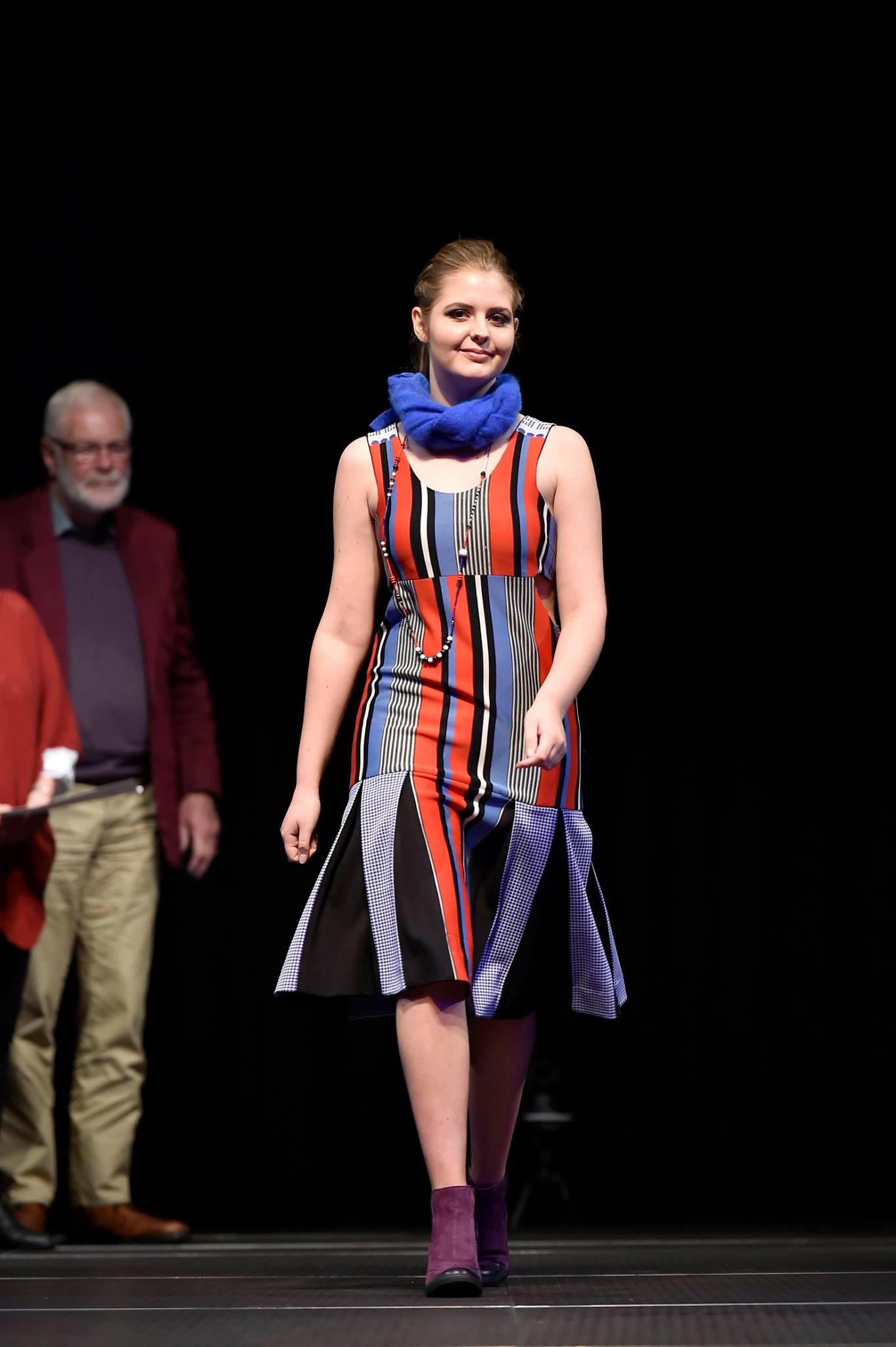 The Glad Rags 2015
Drop waist dress with pleats.
This dress was inspired by a 1920s drop waist style. It is made from 2 retro shirts with fabric which has a thick neoprene feel. The aim of the project was to bring back a vintage silhouette and make it feel modern through the use of colour and fabric.
Two retro shirts where used to make the dress. Zero waste.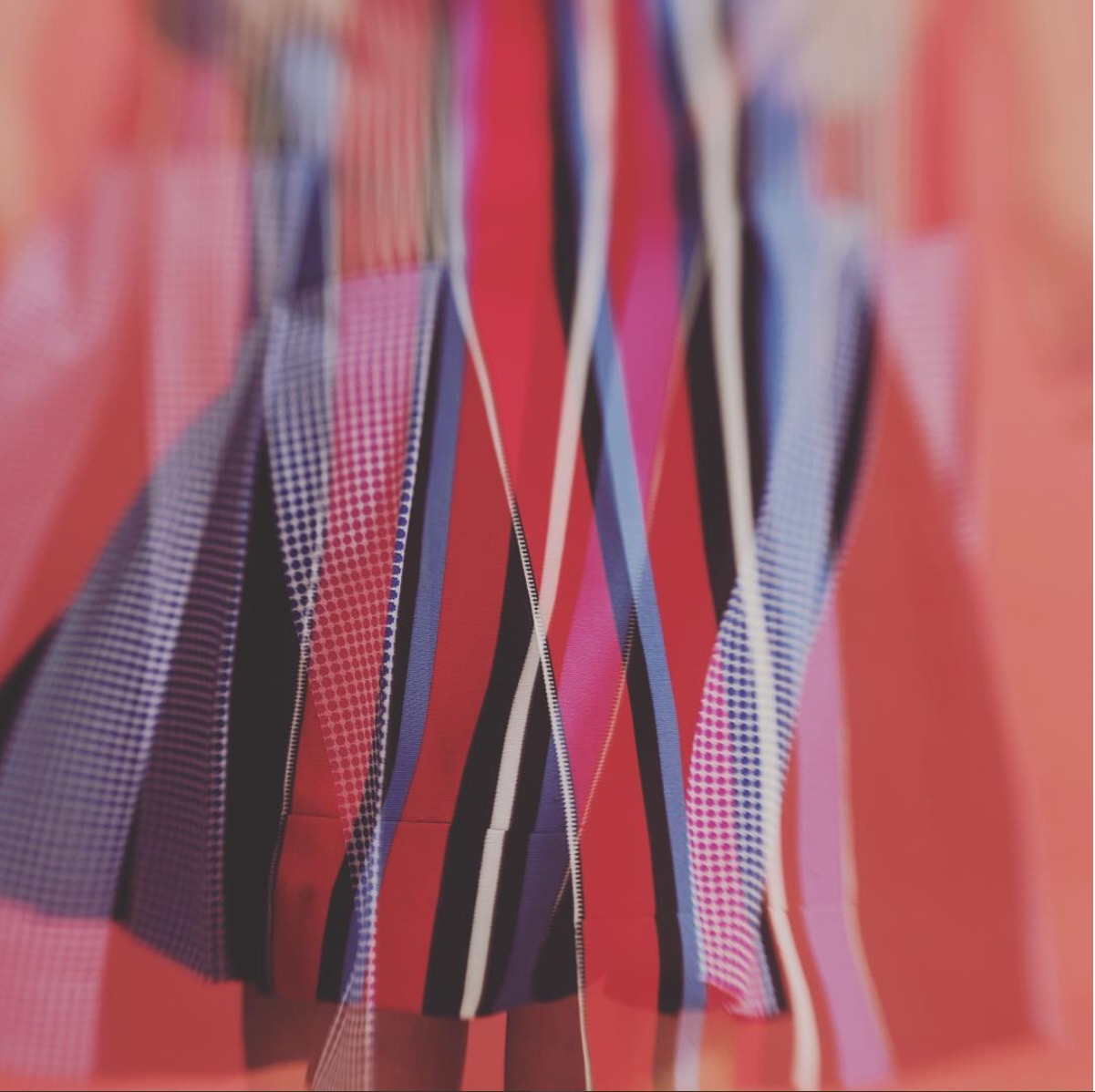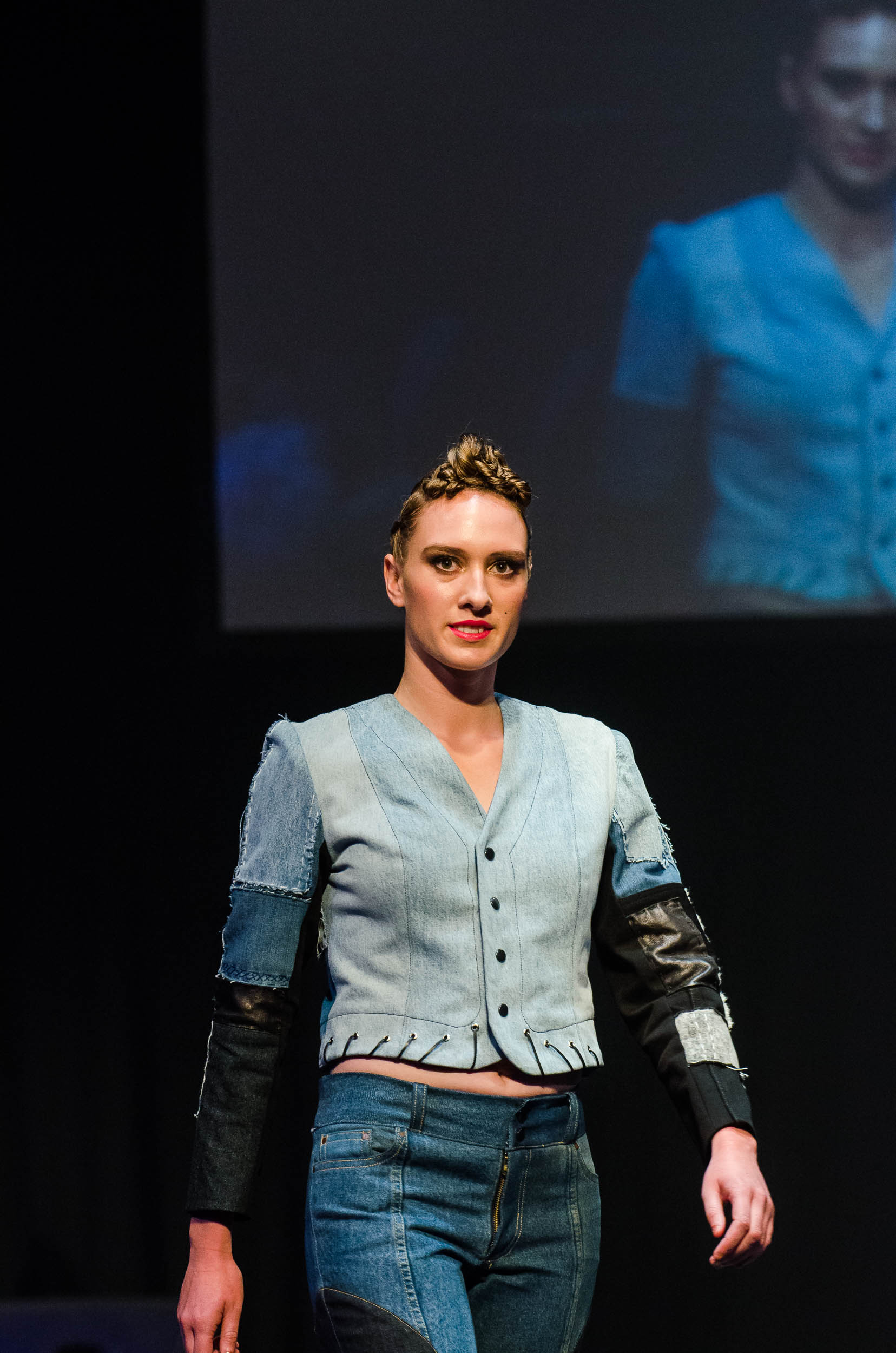 Texas Tuxedo 2014
Tailored cropped jacket with high waisted riding pant.
Made from 4 different pairs of denim jeans and leather off cuts, completely dissembled and re-cut. Eyelet and leather lacing detail on jacket hem.